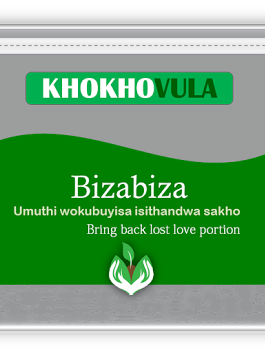 Bizabiza bring back lost lover by Khokhovula
Bizabiza is muthi powers and spells mixed together by Khokhovula to bring that lover of yours who is abandoning you. Bizabiza is found only at Khokhovula and nowhere else. It is a product of Khokhovula you can make your order with these numbers and the email below:
0730373093 / 0726143795 / 0726939085 / 0832924922.