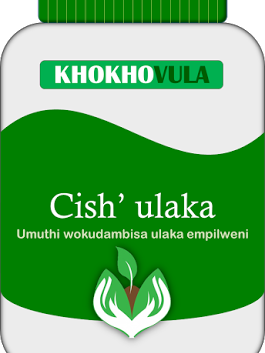 Cish'ulaka for cooling the hit of problems
Some people's lives are sweltering with the hit of problems, one problem after the other a millimeter apart. Life brings all the harsh situations now and then, and you are always a worried and a troubled soul. Cish'ulaka serves to calm down all the hit of problems behind your life.
Khokhovula have formulated Cish'ulaka to calm down the harshness behind lives.