They will walk all over your body causing you a very nervy irritation that touches your  innermost, sometime causing some sort of rash and itchy skin around more especially your most sensitive areas of your body. Ubutata or Amazeze is theNdebele and Zulu names for lice, mites and tiny bugs that attack chickens by sucking its blood and moving on it causing irritation and bodily harm that may lead to the chicken's death.
Now with the shrewdness of the witches, they take that system and convert it through dark powers to make a form or a type of Isichitho, this type of isichitho cause irritation like the one called isichitho solwembu: See my article entitled 'Isichitho solwembu/The break up spell of the fiber of a spider. They are almost similar but the isichitho of Ubutata or Amazeze is very irritating and deadly because somtime you can pick these tiny-tiny lice, mites and bugs on your skin.
In many cases these ubutata and amazeze won't show when you are alone, you will only be feeling irritated by their moves, but when you are with people, they will start to come out, this is its tricky staff now; it was meant or sent to show out when you are with people so that you get embarrassed, at times it will show when there is your employer, your lover or some profile big people of yours just to put you out/off. That is isichitho of the chicken tiny-tiny lice, mites and bugs.
What are these Ubutata and or Amazeze?
Ubutata is the Ndebele word of Zimbabwe for the name of the chicken tiny lice, mice and bugs, there is a Jahunda word for the bit bigger ones of these chicken mice, lice and bugs called 'Amahonondo' it is a smaller one of the chicken lice but a bit bigger than Ubutata, one third size of a known and normal bedbug, all these things can be used as isichitho. Amazeze is the Zulu word name for the above mentioned creatures. These creatures are very small and not easy to see them with your bare eyes. On a chicken if it is dead and they move out they die in few days, but when they serve on one's body as isichitho, they are the die-hards because of their Isichitho magic.
Who can be affected by this isichitho samezeze or isichitho sobutata 
It can happen to anyone no matter how much you avoid love affairs, no matter your creed, background and your skin color, you might not believe it is there, yes you are allowed not to if you so choose but it will not respect you if it is directed to you, that is isichitho samazeze or isichitho sobutata.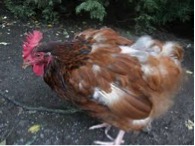 Some people may think that of course you might have it because you keep backyard chicken, in your home, but what about people who don't have those chicken in their yards or anywhere near them. Others use some pharmaceutical powder and medicine to try and get rid of these nasty creatures and their isichitho, and others wash with some poisonous insects staffs but these nasty magical breakup curse insects will be tricky and stay alive at their best of attack in a form of the above mentioned type of isichitho.
What do these lice, mites, fleas and bugs feed on? 
They feed on the blood of the chicken and same applies when they are working as isichitho samazeze or isichitho sobutata on a human body. Some people can lose their weight so badly because of such kind of isichitho while they suspect stresses being the source. Feeding on one's blood these things may cause some permanent itch staff or condition on one's body that may only be removed by a powerful spiritualist who understand how tricky the problem can be.
Right, if a person has this kind of Isichitho and you treat him with the formation of treating someone with Isichitho of the fiber of a spider then you won't win. There are many of Isichitho which are similar to this, another one is isichitho of the legs of millipede. It does the same on your body; it acts like there is something moving on your skin irritating you with those legs
I will say this again, witches are scientists and researchers and inventors more than inventors and scientists put together, they can adapt to any diseases and modify it to suit their own level of attack or systems and use them for their bewitching.
Me again your Spiritual, Sangoma and a traditional healer and a Shaman Khokhovula.