THE HORN POWER.
Horn and the word horn have been successfully used in so many things in far different times at far different places with far different racial and inhabitants.
Here in Africa (Particularly South Africa we had the Shaka Zulu horn system of fighting wars. It worked.
That power of Joshua of destroying the walls of Jericho with the horns' sounds, was it just magic? Mine horn powers are not just horns they posses that spirit of winning, of sustenance and that one of protection. Against all witches and all negative powers
The Lord said to Joshua, "…and seven priests "you shall bear before the ark seven trumpets of rams' horns and the priests shall blow with the trumpets". And when they blew, the walls of Jericho tumbled down! This was amazing if it really happened, horns with such a power, God himself having commanded. It means horns were important and still are. Of all the things why would God choose horns? Modern Christians relate horns to evil, demons and to be endowed with Satan and his evil spirits. When is it that they started to be evil since they were used in some instances by God himself through his people? You may go down to the topic "Bible verses about ancient use of horns in power and dominance related matters"
Psalm 75:10  "I will cut off the horns of all the wicked, but the horns of the righteous will be lifted up."
Deuteronomy 33:17 In majesty he (Jacob) is like a firstborn bull; his horns are the horns of a wild ox. With them he will gore the nations, even those at the ends of the earth.
Revelation 13:11Then I saw a second beast, coming out of the earth. It had two horns like a lamb, but it spoke like a dragon.
Leviticus 4:7 The priest shall then put some of the blood on the horns of the (Yahweh's) altar of fragrant incense that is before the LORD in the tent of meeting. The rest of the bull's blood he shall pour out at the base of the altar of burnt offering at the entrance to the tent of meeting.
The Canaanite gods Baal and El were horned bull gods as was, originally, Yahweh, which is why horns decorate the altar described in Leviticus 4:7. 28, 29, 30
With these horns, this buffalo can protect and defend its body, it is not only the horns but accompanied by its spirit of living and wanting to live other than to die. It is its spirit of choosing to live longer other than just dying. It has an enormous fighting spirit and that is the same spirit we use to fight our troubles spiritually.
Get powers, Do miracles, Perform wonders.
Get spiritual and healing powers in; traditional, faith healing and all types of activities in spiritualism.Do you want to be a powerful and famous ; Psychic reader, Clairvoyance, Shaman, Fortuneteller, Soothsayer, Astrologer, Sangoma, Inyanga, Spirit Medium, Angel reader, N'anga, Prophet, Pastor, Political Leader, Manager, and Supervisor, etc? Then waste no time, contact Khokhovula for detailed information.Power Extension
You need a horn power for spiritual powers and fame and dominance;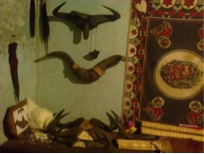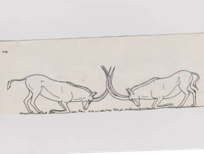 There is power in horns, with horns animals fight their battles. It is not only today those horns stood as the symbol of power, our primitives used them too. It is only now that the differences of Christianity and the pagans made it a thing to fear yet they once treasured it.
My name is Khokhovula I am a traditional healer, a shaman, a spirit medium, a spiritual healer , a sangoma and inyanga my contact details are +27 73  0373 093      +27 72 6143 795